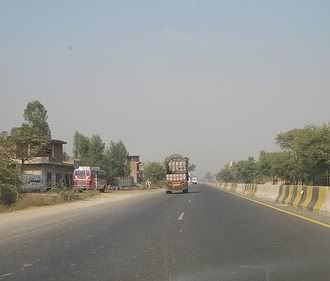 Traveling on Grand Trunk Road all my life, it captured my imagination as a cultural curiosity when I read Rudyard Kipling's Kim. At the beginning of the last century Kipling called it:
"a wonderful spectacle…. without crowding…. green-arched, shade-flecked … a river of life."
But Pakistan's National Highway Number 5 (N5), alias the Grand Trunk Road, or simply the GT Road, presents a different impression now.
Commuting up and down the GT Road are caravans of trucks, buses, cars, animals and animal transport also auto-rickshaws, all having equal right of the way. On the GT Road every bus, truck, and a car must pass the vehicle ahead. "The GT Road," a veteran traveler John Otto wrote says, "really belongs to the trucker." And he is right in a way. Have you traveled there lately? Seen any changes?
Photo Credits: WesternRaider