This photo of a Pakistani signboard is making circles lately. The business offer here is probably a good marketing idea but lack of board space made the marketeer go miser with the words. This has made the advertisement very funny. For our English readership, the board is advertising free make-up for one girl if a bride uses the make-up facilities of this Beauty Parlor.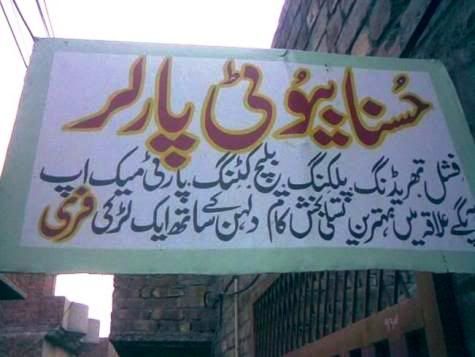 For word by word translation, read below:

Husna Beauty Parlor.
Facials – Threading – Plucking – Bleach – Cutting – Party Makeup
Great and satisfactory work, in your neighborhood
Get One Girl Free with the Bride.