Dr. Rauf Parekh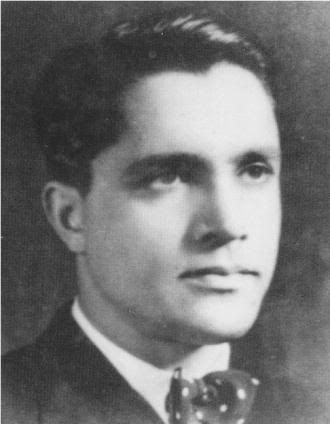 Mushtaq Ahmed Yousufi, one of the most celebrated humorists of the Urdu language, said in an interview early in his literary career that he had decided to quit writing humour. Reason? He thought it was useless to write humour if one could not write it the way Shafeeq-ur-Rahman did. (Though, luckily enough, Yousufi Sahib later decided that he could write humour the way he himself did.)
Such was the influence of Shafeeq-ur-Rahman, a humorist who ruled the world of Urdu humour for about 60 years, and is still doing so.
Shafeeq-ur-Rahman began writing and established himself in the pre-independence era like his contemporaries, such as Ibrahim Jalees, K.L. Kapoor, Krishan Chandr, Shaukat Thanvi and Rasheed Ahmed Siddiqi.
His first book 'Kirnen' (1942) was a collection of quasi-romantic and quasi-humorous short stories. His early stories did not show any signs of a great humorist. But in his second book, 'Shagoofe' (1943), romanticism gave way to humour and it was his later books, 'Lehren' (1944) and 'Parwaz' (1945), which established him as a pure humorist. 'Himaqaten' (1947) and 'Mazeed Himaqaten' (1948) earned him more accolades but the flow of his books shrank to a trickle of articles and then for almost 25 years he wrote nothing.
Zameer Jafri, in one of his columns titled 'Kuchh na likhne ki silver jubilee', 'commemorated' in his peculiar style Shafeeq's literary hibernation.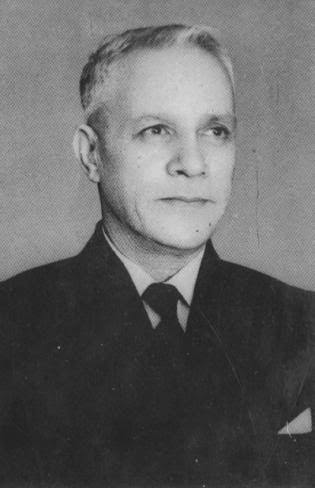 Some believe that for writers it is a must to keep on writing or run the risk of being forgotten and that the adage 'publish or perish' is not true of publishers alone, but of writers as well. (In my personal opinion, most of the writers of our times 'publish and perish'.)
Strangely enough, despite having not written for such a long time, Shafeeq-ur-Rahman did not fade out and new editions of his books were published every few years. The copies of his books that I preserve like a treasure were published mostly in the early 1970s.
So, what are the factors that have kept him very much 'in' for such a long time? First, his humour has such a vigour and freshness that it has not wilted even today. Some of his essays in his early books are timeless. His wit and repartee put him way ahead of some of his contemporaries who, for example Shaukat Thanvi, depended more on playfulness or situational comedy.
Azeem Baig Chughtai (though hardly his contemporary, as he died in 1941), like Shaukat Thanvi, relished pranks and his humour consists largely of cheery boisterousness.
Though Shafeeq Sahib's humour is not shy of practical jokes, he uses it sparingly and his playfulness stops just in time to save the humour from becoming tragedy, which sometimes is the case with Chughtai. Secondly, Shafeeq is the master of parody.
Hardly any humorist in Urdu can match his satire and bubbling wit when it comes to parodies. His five parodies — 'Qissa-i-chahaar dervesh', 'Qissa-i-Hatim Tai bai tasweer', 'Qissa Professor Ali Baba ka', 'Tuzk-i-Nadri urf Siyahat nama-i-Hind' and 'Safar nama Jahazbad Sindhi ka' — are fine satires on our history and culture.
For instance, in his 'Tuzk-i-Nadri', probably the most successful of all parodies in Urdu, he not only mocks the kings and their 'tuzks' (memoirs), but our political system is also his target when he writes (in the words of Nadir Shah) that:
'In those days Delhi was in the grip of election fever. Ulloo Shanaas submitted that I had become so popular in Delhi that I could win election from any constituency, no matter on whose ticket I contest it…Out of my seven opponents, two withdrew when they were presented with large amounts of cash, the third was coerced into withdrawal, the fourth had to be made an ambassador to a country, two turned out to be a bit too obstinate and one of them had to be beaten black and blue and the other died in mysterious circumstances. When polling began, the entire population of the city was invited for a feast and presented with money and valuables. And if there happened to be any impudent voter who did not admit to my popularity, he was made to accept it with the help of a stick.' (Mazeed himaqaten, p37).
Another factor that contributed a lot to Shafeeq Sahib's public acclaim was his popularity among the adolescent. The main character in most of his humorous short stories is a young and witty college boy who is fond of cricket and movies.
Also, Shafeeq often portrays infatuations. This gives the youth a vicarious feeling. And his characters appear kind of flirtatious, too. His most famous character, Rufi alias Shaitaan, once quips:
'Sonny! Don't be sulky if you miss a bus or a girl, another one will be just round the corner.' (Himaqaten, p121).
Then he often philosophises about joys and sorrows, sweeping the young readers with the bouts of optimism and pessimism, giving semi-philosophical, semi-romantic explanations to the queries that haunt the youth.
In addition, his many essays are nothing but a collection of jokes and the essay itself is only the thread that binds them together. His characters, novel and funny, such as Rufi or Shaitaan, Maqsood Ghora, Hukoomat Aapa and Buddy, make reading joyful.
All this put together is enough to hook young readers. I don't know exactly which way the wind is blowing these days, but in my late teens and early twenties, I had read each and every book by Shafeeq-ur-Rahman many times over.
Shafeeq-ur-Rahman was born on Nov 9, 1920, in a small town near Rohtak. He was educated at Bahawalpur, as described by Muhammad Khalid Akhter, Shafeeq's classmate at Sadiq Dean High School and a humorist in his own right.
Shafeeq-ur-Rahman did his MBBS in 1942 from Lahore's King Edward Medical College. Having joined the Indian Medical Service as a lieutenant, Shafeeq-ur-Rahman was posted, according to Khalid Akhter, at different war fronts during the Second World War.
He then joined Edinburgh University and London University to further his education. It certainly broadened his perspective. But both Shafeeq-ur-Rahman and Khalid Akhter were already immersed in English literature and it had definitely influenced their writings.
On Shafeeq's style one can trace the influence of western humorists such as Stephen Leacock and Mark Twain, but he is among those writers of Urdu who are well-grounded in their own literature and culture and have a peculiar style of their own.
After independence, Shafeeq-ur-Rahman held high positions in the Pakistan Army and Navy and in December 1980 was made chairman of the Pakistan Academy of Letters, a post he held till December 1986. His other books include 'Madd-o-jazar' (1946), 'Pachhtawe' (1948), 'Dajla' (1980) and 'Dareeche' (1989).
The irreplaceable and inimitable Shafeeq-ur-Rahman died in Rawalpindi on March 19, 2000.
Note: This article also appeared in the Daily Dawn of Tuesday, 24 Mar, 2009. Posted here with author's permission.
Chronology of Shafiq-ur-Rehman's Books:
1. kirnen, 1942
2. shagoofay, 1943
3. lehren, 1944
4. parwaaz, 1945
5. madd-o-jazar, 1946
6. hamaqaten, 1947
7. mazeed hamaqaten, 1948
8. pachtaawe, 1948
9. dajla, 1980
10. dareeche, 1989
11. insaani tamasha
ATP's Other Post on Shafiq-ur-Rehman: billi – an excerpt from lehreN.