Adil Najam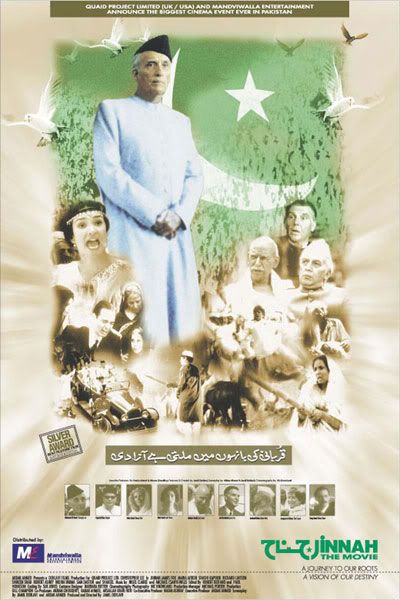 The greatly trumpeted, fairly controversial, and mostly disappointing movie Jinnah was released in 1998 to even lesser acclaim than it deserved.
Despite all its flaws–especially its overly convoluted and philosophical plot which contributed much to its failure to excite ordinary non-Pakistani film-goers–it was thought-provoking rendition for Pakistanis: for those who liked the movie, and even more for those who did not.
It is sad that it ended up being seen by very few Pakistanis. The movie's distribution was extremely sloppy, mostly due to the bickering between the principals of 'The Quaid Project'. It played in Pakistan (in Urdu and in English) but very briefly and in very few theaters, and was never picked up for serious distribution abroad. Many who wanted to see the movie could not, simply because there was no place to see it at.
That has–belatedly–changed. Someone (it says Jamil Dehlavi) has recently placed the entire movie on video.google where it can be viewed if you have a reasonably fast Internet connection.
You can view it here by clicking on the image below, or go to video.google. The movie is just under 2 hours long, and in two parts.
For Part 2, click for rest of this entry.