News media is ripe with indications that Pakistan is leasing its agricultural land on long terms to Middle Eastern countries. Saudi Arabia and UAE are two countries whose names are mentioned in recent news. Since the Middle Eastern countries are mostly desert lands, they are trying to buy agriculture lands in other countries where they want to grow crops and take the produce home to feed their own population.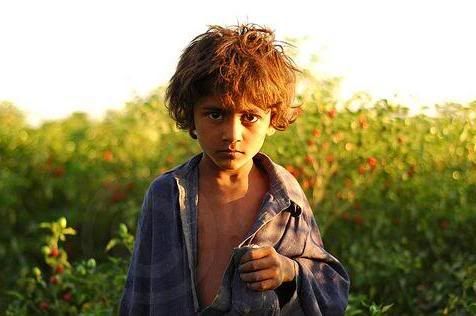 My quick question here is: Which land is going to feed Pakistani population then?

I am sure Pakistan will reap monetary benefits from any such lease of land but my concern with long term lease is what will happen few years down the road. There will be potentially millions of Pakistani to feed and our own agriculture land and archaic methods will not be enough to sustain local population's food needs. And then in the middle of all this poverty there will be lush green pastures of foreign agricultural land; where all the latest methods of irrigation and agriculture will be used. The yields will be higher than ever but then all the food grown here will be taken away to foreign lands. Pakistan may have to buy back the food grown on its own land. For a short term monetary gain, I think this is a serious long term threat to our sovereignty. Doesn't this situation reminds us of famous Allama Iqbal verse 'jis khet se….'.
Over Reaction?
My paragraph above may seem over dramatization as one can argue what does it matter if we sold few acres of land here and there. To this I would say, my concern is for long term. Sale of few acres today can set the trend where more and more land will be bought by foreign countries. By the way few acres of today are not so few either. 500000 acres of agricultural land, located in all 4 provinces of Pakistan, is in negotiation with the Kingdom of Saudi Arabia. Once this land is leased or sold, will we ever be financially strong enough to buy back this again? Looks difficult, right! That is my concern. 0.5 million acres of land leased today will be gone for 99 years with more and more acres to follow.
Can there be a win-win solution?
If a foreign country comes to Pakistan, invests in our irrigation system, teaches local farmers methods of improved agriculture and buys produce from Pakistani farmers, then I believe it will be a better option than selling or leasing our land to other countries for short term profit.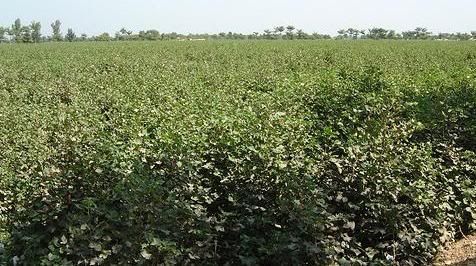 Related News Story:
Here is a recent Dawn news story on the subject:
DUBAI: Saudi Arabia is in talks with Pakistan to lease an area of farmland nearly twice the size of Hong Kong in a bid to ensure food security, an official from Pakistan's ministry of agriculture said on Tuesday. Gulf Arab states, heavily reliant on food imports and spurred on by a spike in prices of basic commodities, have raced to buy farmland in developing nations to guarantee supplies.

Over the past few weeks the Saudi government has been in talks with us to lease 500,000 acres (202,400 hectares) of farmland and we are currently in the process of locating which land we could give them, Tauqir Ahmad Faiq, regional secretary at the ministry of agriculture, said in an interview. In April, Pakistan said it would offer foreign investors one million acres of farmland for lease or sale and deploy special security forces to protect it. The land we will provide Saudi Arabia will be divided among the four provinces and they will be using it to grow a variety of produce such as wheat, fruits and vegetables, Faiq said by telephone from Lahore.

We are expecting a Saudi delegation to arrive after the month of Ramadan to further discuss the deal and see the land, but there is no set date when the deal will be signed. Saudi Arabia, which consumes 2.6 million tonnes of wheat a year, is abandoning a project to produce the grain domestically as water supplies run dry. Faiq said Pakistan had been approached by other Gulf players. "We have also received offers from a Qatari private investor to buy land, but nothing is final yet," he said. He declined to give further details.

Critics have accused wealthy nations of making land grabs in developing countries and there has been increasing opposition to such deals from farming communities. In April, concerns over farmers' rights led the government of Pakistan's Balochistan province to block direct deals between United Arab Emirates-based private investors and farmers. The United Nations expressed concern in April that farmers' rights in developing nations could be compromised as rich countries buy farmland. -Reuters
Photo Credits: Ameer Hamza and travel1jc
Article on Relevant Topic: ATP contributor Roshan Malik writes on Corporate Agricultutal Farming (CAF).