I asked the Northerly winds, I asked a university professor, I asked several taxi drivers and I asked my friend Abbas: Where can I fulfill my wish of eating good 'nihari' in Singapore?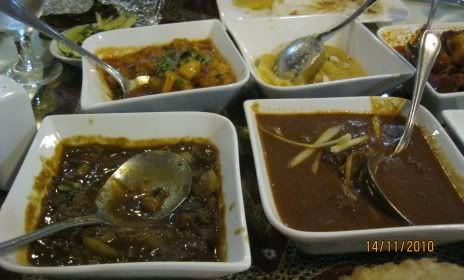 Everyone said 'go east go west, Usman is the best'.
By Usman they all meant Usman restaurant. When I asked for its specific location between the East and the West, I was told that to get there I will need to take an epic journey of several 'kos' (an old Indian unit of distance equal to 3.6 km) and reach a place called Kampong Glam. There I should look for a noorani buzurg – or actually any buzurg (old wise man) will do. Ask him about a road called Basra Street (spelled as Bussorah in Singapore). After I reach Basra street, I should look for a place which belongs to Usman and is therefore called Usman's Place. That is where my wish will come true. So I took all these steps. The epic journey of several kos got traversed in few minutes in moderan day transport and road signs were very visible which made the utility of old wise men telling directions to all those who were not lost to begin with quite redundant.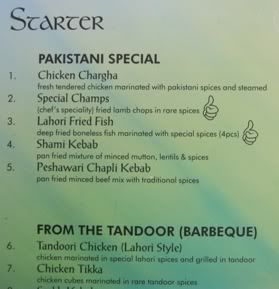 OK. so this place Usman Place serves all the traditional Pakistani dishes ranging from halwa puri (sundays only) to nihari to chapli kabab to Lahori chargha etc etc. You also have the luxury of ordering food in English as well as Urdu. I think – kiyoon ke kuch shak saa dil mein hai par gaya – that ordering food in Punjabi will work too but I have not tried it yet. The image to the right shows some authentic Pakistani dishes on menu. Once you see 'shami kabab' on the menu then it doesn't get more authentic than that.
Halwa Puri in this place comes with decent size puris and with 'achari aalo' (pickled potato curry) and 'channe' (chick peas curry). I can say for sure because so far I've ordered it two times and I am happy to say that quality remained consistent on both occasions. 'halwa' which is made from 'suji' can do better with some improvement here and there but overall it is fine. My friend Abbas claims that halwa here has improved because of his personal help to the cook – I don't know for sure. wallah-aalam bis-sawaab?
And of-course we ordered nihari too, which came out fine. My gauge of authenticity of Pakistani food is 'nihari' because you won't find it in restaurants claiming to be generally 'desi' or South Asian plus one needs certain skill to get it right. Once I see it on the menu, all other dishes go in the back ground. You can see the photo of nihari served here in the title photo of this post.
Following images from the menu book 'pukar pukar kar' (saying out loud) declare the authenticity of the dishes.
Some day I'll try other dishes on Usman's menu too but for now I am reporting it as a place where you can go if you are looking for Pakistani food in Singapore. Following is the photo of seating decor here which of course makes the whole experience more pleasant.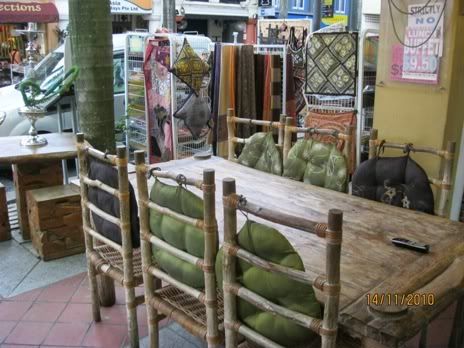 Also see: Nihari in Karachi; Nihari… Passions and Traditions and daal roti in Taiwan