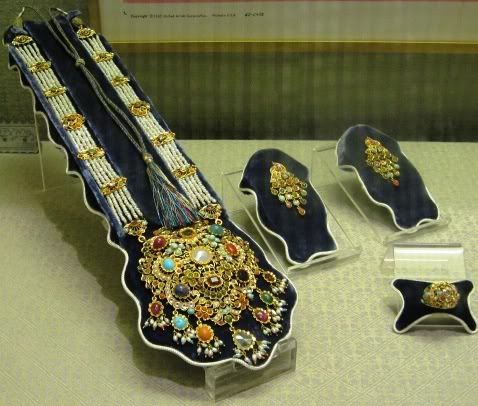 On our recent trip to Boston, we saw this Pakistani jewellery set on display in a Museum there. Do you want to take a guess on how did this set reach Boston from Pakistan?
Hint: Think Presidential! By the way this jewellery set consists of gold, pearls and other gemstones.
I'll share the name of the museum, and other details about this in a few of days.