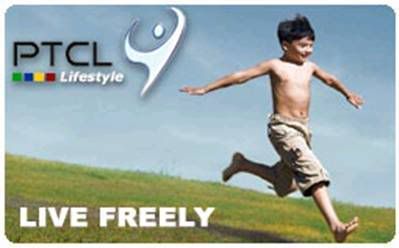 If you are like me, you might be quite used to standing in long lines outside the Bank and the post-office to pay phone and electricity/gas bills every month. Now that I am no longer at home for most of the year, my brothers have to deal with the hassle. I have noticed over time that the lines are getting longer as more people have access to telephones, and the bank staff seems to have become less efficient and polite.
If you haven't had the pleasure of experiencing it for yourself, trust me that standing outside in the sun for more than 2 hours in the summer heat is no joke, especially when it is just to pay a lousy phone bill. We managed by eating gola-ganda (flavored ice) or drinking gannay kaa juice (sugar-cane juice, see a related ATP post here and here).
Well, all that is expected to change now. PTCL has announced another method of bill payment. This time PTCL calling cards can be used to pay PTCL phone bills from the convenience of one's home (or office). These cards are available in market in denominations of Rs. 300, 500, 700, 1,000 and 2,000. According to a report in the Daily Times:
For greater convenience of customers, PTCL has made arrangements for payment of three bills through their own telephone during a billing cycle.

For further information, the customers can contact PTCL calling card help line (0800 80808), which is functional round the clock.

To access this service, a customer needs to dial 1010 and then press 88# to enter UBP flow.

From the menu, the customer is asked to dial 11# to pay for the bill and other options for related services. System recorded instructions guide customer to accomplish his required tasks.
This is not the only innovation introduced by the PTCL in bill payment. It appears that electronic bill payment using ATM cards and Online banking is also available via MCB Bank and Askari Commercial Bank.
I have not used these services as yet but would like to hear if you have and what your experience was like. I routinely pay my bills in the US using online banking and it saves me a ton of time. If there are no glitches in the system, the ability to pay bills from the comfort and convenience of home would be a major step forward. I know it would make my brothers happy customers. Kudos to the administration!