Asma Mirza

In Pakistan, lately we are getting prone to marches and protests. But couple of days back newspapers printed a unique protest launched by a young man, Hashmat Ali, outside Peshawar Press Club.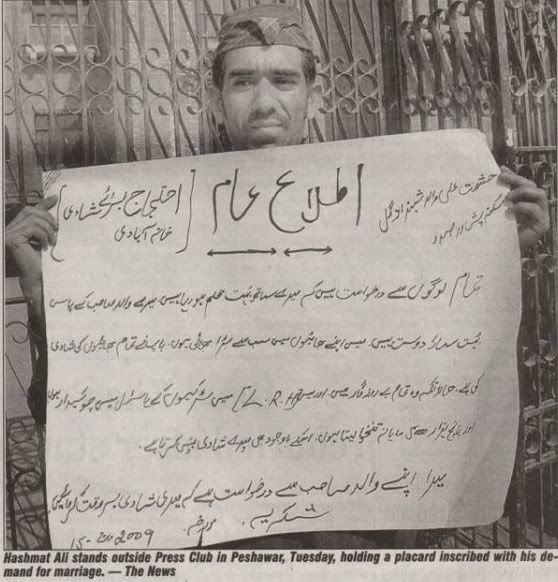 The placard he's holding states:
"Announcement For All" [Protest to Get Married]

Its requested to all people that I'm under lots of torture. My father is very wealthy. I'm eldest in my siblings. My father has married all of theme even though they are all jobless. I'm working as a watchman in a girl's hostel and earning Rs. 5000 per month. Even then my father is not arranging my marriage.

I request that my father arrange my marriage in time.

Thanks.
We, at ATP, wish him all the best. And unanimously requests his father to marry him in time. Do you join me in this prayer?
Image Courtesy: The News