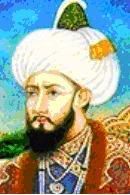 Owais Mughal
The advent of Ramzan has reminded me of the following anecdote. Humayun (1508-1556), which we are all familiar with was son of King Babur and father of Emperor Akbar. If you want to know how Humayun looked like some 500 years ago in brisk colors then to the right of this text is an artist's sketch.
"The" Humayun which we are going to discuss today is however nothing like above. He is son of Qureshi Saheb and father of none and he lived in our street during the period 1984-1994.
Before Humayun moved to our locality, I used to be the tallest boy in our street and had the laqab (title given by public) of Lamboo gali ka daada (i.e. The bully of the tall street).
I don't remember how I got that laqab because those who know me can testify that I am anything but bully in real life.
In 1984, when Qureshi saheb's family moved to our street, they also made sure to bring their son Humayun with them.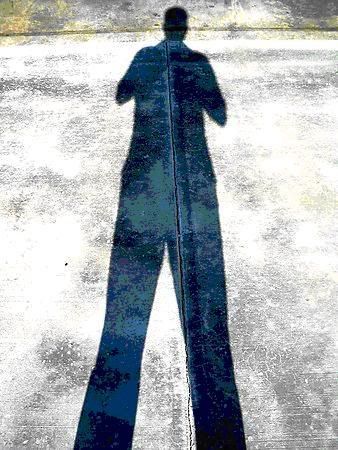 With a lean and extra thin physique, Humayun had a height of 6′ 4″ and from a distance he looked like a walking bamboo. I on the other hand was even slimmer than him and people called me a walking stick. Walking together we looked like the number 11. I don't have a photo of Humayun so I took my own shadow photo in a setting sun shown to the left. This is how Humayun looked like in 1980s. Having few things in common i.e. height and extra slimness, Humayun and I became good friends.
Jusy like me, he was a mad cricket fan. He was a very good fast bowler. Him and I used to open bowling for our mohalla (neighborhood) team. With the two of us from either end and with a variety of left arm (me) and right arm (him), we used to give tough time to any opposition batsman.
Besides cricket, Humayun had one more passion in life and that was an obsession to gain weight by any means. He would eat a lot of fats but to no avail. As long as I remember, his weight and width never increased.
We had an MBBS 'Mian Bivi Bachon Samait' (husabnd-wife-alongwith children) doctor named Dr. Masood living in our locality. Sometimes he would also come out to play cricket with us. Every now and then, Humayun used to ask his expert advice on how to gain weight. A typical conversation between the two went like this:
Humayun: "Masood bhai, kinnoo kha loon? kinnoo charbi to nahiN kaaTay ga?
(Brother Masood, Can I eat oranges? I hope it doesn't cut into my fats)
Dr Masood: kha lo bhuee kha lo. charbi tum meiN hai kahaaN jo kattay gi?
(Go ahead and eat it. You don't have any fats that could be cut into anyways)
At this Humayun would show his teeth and start peeling and eating another of his favorite kinnoo (a crossed variety of orange) in the street.
Some other things I remember about him include the episodes when we had to sit on a motorbike together. With pillion riding of a 6'4″ and a 6'2″ tall passengers, the motorcycle beneath us looked hilarious. From a distance it must've looked like two people sitting "ukRooN" (squatting) on the ground and somehow moving forward.
Humayun was also instrumental in the famous cricket incident where our team mysteriously disappeared without giving batting to the opposing team. To this day our opposing team has created lots of rumors about this particular game but let me tell you what actually happened. It was a 15-over-a-side Ramzan cricket tournament. One team used to bat before 'namaz-e-asr' (prayers) and second team after it. For one match we could only find 7 players. After winning the toss we elected to bat in a hope that we'll miraculously find 4 missing players from some where. Those 4 players never showed up as nobody was willing to play empty stomach in sizzling Karachi heat. On the huge Shadab Cricket Ground in Gulberg we played full 15 overs like a test match and scored only 50-60 runs. Shadab Cricket Cricket (SCG) located in Gulberg Karachi is shown below. The building at one corner of the ground is Shadab masjid. Cricket pitch is also visible in the center of the ground.
With a taped-ball and only 7 fielders on our side, 50 runs would have been next to impossible to defend in a 15 over match. We were also playing under roza (fast) condition which made defending 50 runs look like a mountain. After molvi sahib said salam to the right hand side our whole team disappeared with from the left hand side door and went home. After the prayers the other team must've waited for their batting which they never got. We obviously lost the match because of walk-over given to other team but the enjoyment of 'muffat ki' (free) batting without having to field is still with me. Note my spellings of Urdu word 'muft' written deliberately as 'muffat' above. If instead of correctly pronoucing the word 'muft', you say it as 'muffat' then the enjoyment of getting something FREE doubles.
In 1994, Humayun family moved to North Nazimabad Karachi. I saw him for few more years here and there and whenever we played cricket together. I have lost contact with him for over 13 years now. Hopefully he is happy and prosperous wherever he is.
Photo Credits: First photo is from Wikipedia