Hassan Abbas
[Note: A more recent report on police reform in Pakistan by Hassan Abbas is now available. Police & Law Enforcement Reform in Pakistan: Crucial for Counterinsurgency and Counterterrorism Success. ISPU, April 2009]
"The first observation I would like to make is this. You will no doubt agree with me that the first duty of a government is to maintain law and order so that the life, property and religious beliefs of its subjects are fully protected by the state."

– Quaid-e-Azam Mohammad Ali Jinnah's address to the Constituent Assembly on Aug 11, 1947.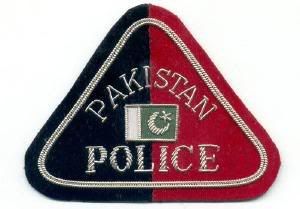 The police in Pakistan have a terrible reputation.
There appears to be an across-the-board consensus that the institution of police is largely corrupt, often brutal and institutionally incompetent. Consequently, justice is elusive, insecurity is rampant and ordinary people are the worst victims of this system. Without a doubt there is an element of truth in these perceptions — actually a lot of truth. However, in an overall scenario and in comparative terms, police performance is not much different from the output of customs officials, bureaucrats running the provincial and federal secretariats, intelligence services and even the army when it tries to run the country. The police gets the most blame though because it is visible to everyone and is expected to do everything ranging from crisis management to resolving political and legal disputes — besides facing the wrath of people in response to the blunders committed by the country's leadership — both political and military. Still, the police cannot be defended for its routine excesses, violations of human rights and inefficiency.
Keeping the recent events in mind, it was insightful that not a single case was reported where any of the police officers refused to act on the unlawful government instructions in dealing with the lawyers, journalists and civil society members during the ongoing pro-independent judiciary movement. Day after day, the police cruelly tackled the peaceful protestors who came out to show solidarity with the deposed judges and in support of rule of law. On May 12, 2007, in Karachi, police "negligence," to say the least, was criminal. One expected that some retired police officers could give public statements condemning the role of the police in the events, but that was not to be (except in the case of former IG Afzal Ali Shigri, who wrote in these op-ed pages). Indeed, the police was under strict instructions from the power corridors to "nip the trouble in the bud." But the question is why are police officers so susceptible to illegal orders — perhaps to save their careers and continue to enjoy some lucrative field postings.
Being a former member of the police service of Pakistan (PSP), I, on occasions, get a chance to talk to my batch mates and former colleagues and I posed this question to a couple of them: why the police is becoming a tool of the state in all things unconstitutional and ruthless and totally opposed to public sentiment. The response was that in most cases to get an important field and command position means that you have to be senseless and subservient. Such officers often are corrupt also — because that is considered a "well-earned" reward for not questioning the dictates of the top leadership of the state. I must add that the police is not without honest, competent and dedicated officers — and they do get a chance to get command positions as well, but those stints are often brief.
Besides leading to bad governance and a deplorable law and order situation in the country, police failures also have compounded the threat of religious extremism and terrorism. Poor data collection on crime and criminals and inadequate analytical capabilities hamper effective law enforcement. In many instances, banned militant organisations continued with their publications and in some cases wanted criminals, and terrorists changed their party affiliations (hurriedly joining groups that were not under government scrutiny after theirs were banned) and the police remained clueless. Here the police was also handicapped as many militant groups were producing "freedom fighters" for Kashmir and Afghanistan and had working relations with the intelligences services, and hence police officials were reluctant to go after some of these elements thinking that they might be the assets of some "other state institution." Things are reported to be progressively changing in this sphere lately, but the serious challenge remains.
In the sphere of routine police matters, senior police officers often waste precious time asking their subordinate officers all the day long about the progress of certain cases (invariably those in which an influential person is interested). A computerised database would save a lot of time, but sadly in most police offices computers are used merely as typewriters. Some capable police officers in Lahore tried to change this and developed a good website also, but some transfers and postings halted a good effort in the making. At the level of police stations, 24 registers are still maintained for record- keeping and many officials there spend most of their time updating those thick dossiers — a cumbersome procedure introduced by the British more than a hundred years ago.
The police culture, as it stands today, cannot be transformed overnight. But the challenge for the new government is to take immediate remedial measures to reverse these trends. It is heartening to hear that the leadership of the PPP is repeatedly committing itself to "change the system" and other political forces seem to be in agreement. They together would need to bear the following in mind:
No need to constitute a new commission to propose police reforms, as many good reports are already available — it is a matter of implementing the reforms in letter and spirit. Rather than trying to reinvent the wheel — effective enforcement of the Police Order, 2002, can provide a good start.
The first step should be to appoint honest and competent officers in the field — and such names are well known if the government really wants to know. Political affiliations should not be a criterion at all.
If we need a better police service, which is independent, people-friendly and accountable, then the government must invest in it — for improving training, technology and transparency. Resource constraint is currently a major hurdle in effective policing. More than F-16s and long range missiles capable of carrying nuclear warheads, Pakistan needs police patrol vehicles and expertise in forensic sciences.
Public safety commissions, where civil society members play an effective role in monitoring the police, should be empowered.
Increasing the opportunities for competent and honest non-PSP officers (lower ranks) to rise to higher command positions.
There is no rocket science involved in all of this — it is only a matter of political will. As mentioned earlier, there is no dearth of brave and capable officials within the service and in junior cadres. The sacrifices of officers like Malik Saad and Abid Ali (both of whom lost their lives in the NWFP with their boots on) deserve to be saluted. Many of those cops who lost their lives recently at the hands of terrorists also deserve recognition, and there is a need for realisation that there are increasing risks in wearing the police uniform. We should also not forget decorated officers like Munir Sheikh, who showed immense bravery in the face of terror attacks in Karachi in 2005-06 and was lucky to survive an eight-hour surgery.
As for the corrupt elements in police, there is little hope that they will mend their ways — they would rather prefer to see through the enthusiasm of the new government from the sidelines. So, instead of involving the notorious NAB to take care of them, it will be cost-effective to just offer them a "golden handshake." This will be burdensome for the government budget in its first year but will save the people of Pakistan a lot of money in the long run (no pun intended).
The article first appeared in The News. Hassan Abbas blogs at Watandost.
For more Police on Pakistaniat, see: