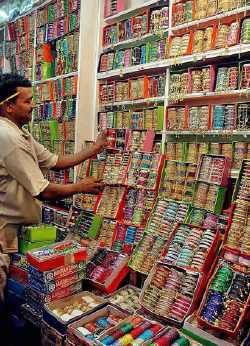 Adil Najam, Bilal Zuberi, Owais Mughal
We want all of you to help us write this post for us.
Tell us, please, what Eid in Pakistan means to you by filling in the sentence that starts with "Eid is…" We are particularly interested in how you would complete this sentence in terms of the truly 'Pakistani' social norms that have evolved around the event.
You can complete the sentence as many times as you want; in ways that are humorous, thoughtful, philosophical, even cynical; but, please, not spiteful.
Here are a few ways in which we thought we might build the sentence:
Eid is… when the postman comes to your door and then refuses to give you the mail until 'Eidee' is given to him.
Eid is… Not being able to eat much on Eid day because your body finally got adjusted to the roza routine!
Eid is… going to Eid prayers in old chappals for fear of losing my new ones.
Eid is… traffic jams on Chaand Raat and people pour out for last minute shopping… And sight-seeing!
Eid is… taking my mother and sister to the darzi on a daily basis after the 20th roza.
Eid is… when people hug each other and forget their differences; at least for a little while.
We hope you will play along and add more to this list of what 'Eid is…' in Pakistan.
Ours is a blog about Pakistani society so we have been focussing on the social aspects of Ramzan and Eid. Of course, these are religious events and have deep spiritual importance. In focussing on the social practice of Ramzan and Eid we do not wish to understate the religious significance; we merely wish to focus on what we can do best here and leave the deeper religious discussions for other forums better suited for those discussions.
By the way, as you might have noticed, we started our Eid buildup – in typical Paksitani fashion – rather early with a whole series of posts that began with teh advent of Ramzan.
We started with the advent Ramzan and a post about khajoors (dates).
We followed it up with something about Ramzan Cricket, a uniquely Pakistani ritual.
Next was something about Qawalli, which is a staple of PTV Sehri transmissions.
We started getting into the mood of things with a post on auspiciousness of Juma-tul-Vida, Diwali and Eid.
We have had our Eid poetry mehfil going for a few days now and as they say, 'ab mehfil joosh pay hai.'
Of course, food is integral to everything; especially Eid… in this case Eid Cakes.
Finally, our Eid Mubarak post a little while ago thanking you all for your support and interest.