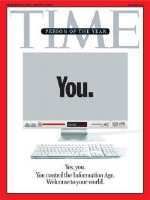 Adil Najam
By nor our readers would know that TIME magazine's 'Person of the Year' for 2006 is 'You.'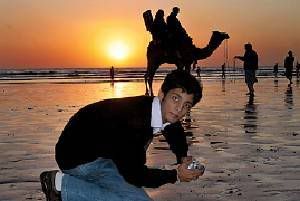 For those who may not yet have actually seen the issue or not checked their email recently, the exciting news is that YOU-The Pakistani are represented on this by a 22-year old Pakistani photography hound, Ali Khurshid. We at ATP congratulate him for this deserved honor and happy to say that we 'featured' and honored him (in June) even before TIME did.
The 'Person of the Year,' really, is this thing called Web 2.0 which harnesses the untold energies of ordinary people to create a collectivity through blogs, Wikipedia, MySpace, FaceBook, Flickr, YouTube, etc. that is taking – and sometimes beating – big 'organized' media. As the TIME cover story says:
…for seizing the reins of the global media, for founding and framing the new digital democracy, for working for nothing and beating the pros at their own game, TIME's Person of the Year for 2006 is you.
In the cover story write-up, TIME features fifteen ordinary individuals who exemplify the 'You' in Web 2.0. Ordinary individuals, mostly young, who have harnessed the power of things like YouTube, MySpace, blogs, Wikipedia, Flickr, etc.
Representing the power of Flickr.com is Ali Khurshid, who is one of the many many immensely talented Pakistani photographers whose works you will find at Flickr. According to the TIME write-up on him:
Khurshid, now 22, is an artist in a country that's known mostly, in the West at least, for its politics. He takes pictures "to make sure Pakistan's real beauty was put through," he says. "Not just the Pakistan that is shown in the media, always the center of attention for all the wrong reasons" … Last year Khurshid began uploading his pictures to Flickr, a website where anyone can post his photos, view another's and swap comments and critiques. In all, there are more than 320 million photos on Flickr right now, about 200 of which are Khurshid's. He's a shy, polite man, but Khurshid is more than willing to wax romantic about the unifying, globalizing greatness of the Flickr community. "I love the world coming together in one place and just sharing all that's in it," he says. "I feel like I get to see the world like it really, truly is. Not by stereotyping a people or a country."
Wonderful thought, wonderfully expressed. Nearly as wonderful as his photographs. Very well done, Ali Khurshid, Thank You.
I have admired Ali Khurshid's work ever since I first stumbled onto Flickr.com early this year. Early in the life of this blog I did a post on one of his picture, Levitating Lyari-boy. And I visit his space on Flickr often to see his latest work. Indeed, there is a whole wonder-world of Pakistaniat that Pakistani photographers have created on the Internet, on Flickr and elsewhere. We have featured the works of a few here – Razak Vance, Jawad Zakariya, Umair Ghani, to name a few; but, really, there are so many more who are contributing terrifically.
I think TIME is certainly onto something. I know this blog could not possibly be what it is without Flickr and YouTube.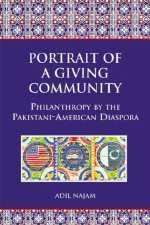 I came to those two well before I even knew there was a thing called a 'blog.' I had made a little video for myself and friends and someone suggested that I should put it on video.google and YouTube. I have never even heard of either. I did, and lo and behold literally hundreds of people started pouring in daily to watch and comment on my little handiwork. My second encounter with Web 2.0 was through Flickr. I was looking for an appropriate photograph for the cover of my new book on Pakistanis in America. A Google search took me to Flickr and, I still remember, the first time I got there I was there for about 3 hours just jumping from one picture to the other. I discovered the world of blogs a little later (around May, 2006, I think). By June I had this blog going and now you know why it has the heavy visual and video identity that it does.
Luckily, TIME is also quick to recognize (as we are in moderating this modest blog), the limitations of Web 2.0:
Sure, it's a mistake to romanticize all this any more than is strictly necessary. Web 2.0 harnesses the stupidity of crowds as well as its wisdom. Some of the comments on YouTube make you weep for the future of humanity just for the spelling alone, never mind the obscenity and the naked hatred.

But that's what makes all this interesting. Web 2.0 is a massive social experiment, and like any experiment worth trying, it could fail. There's no road map for how an organism that's not a bacterium lives and works together on this planet in numbers in excess of 6 billion. But 2006 gave us some ideas. This is an opportunity to build a new kind of international understanding, not politician to politician, great man to great man, but citizen to citizen, person to person.
So, yes, in some ways I think TIME is right in name YOU/US as the Persons of the Year. But one more word of caution: one other thing I have learnt from ATP is that, yes, Web 2.0 has a LOT of us, but it does not have ALL of us; not even close, and probably never. And therein lies the real threat.