Have you ever wondered where sewayyian or sawaiyan (Vermicelli) comes from?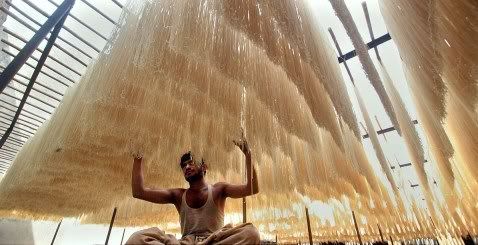 This is how this Eid delicacy begins its life. In this picture a worker is seen preparing vermicelli (sewayyian) at grand scale in Rawalpindi in preparation for upcoming Eid-ul-Fitr.
If you are wondering what happened to the sawaiyan-maker's shirt, take a look at the next photograph.
Its hanging on the pole to the right of the photograph!
Enjoy your saywiaan this Eid, everyone.
Photo Credits: Abid Zia at APP