Owais Mughal and Adil Najam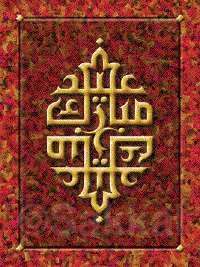 From all of us at All Things Pakistan (ATP; Pakistaniat.Com) we wish our regular readers, our contributors, and all passers-by Eid Mubarak. We wish you happiness, prosperity and all things good; now and forever.
Today, we want all of you to help us write this post for us.
Tell us, please, what Eid in Pakistan means to you by filling in the sentence that starts with "Eid is…"
Here are a few picture – all from Pakistan in the last 3 days – that might help spur some ideas about what Eid is in Pakistan.
We are particularly interested in how you would complete this sentence in terms of the truly 'Pakistani' social norms that have evolved around the event.
You can complete the sentence as many times as you want; in ways that are humorous, thoughtful, philosophical, even cynical; but, please, not spiteful.
Here are a few ways in which we (the two of us and Bilal Zuberi) thought we might build the sentence when we first did a version to this post 3 years ago:
Eid is… when the postman comes to your door and then refuses to give you the mail until 'Eidee' is given to him.
Eid is… Not being able to eat much on Eid day because your body finally got adjusted to the roza routine!
Eid is… going to Eid prayers in old chappals for fear of losing my new ones.
Eid is… traffic jams on Chaand Raat and people pour out for last minute shopping… And sight-seeing!
Eid is… taking my mother and sister to the darzi on a daily basis after the 20th roza.
Eid is… when people hug each other and forget their differences; at least for a little while.