Adil Najam
As oil prices have skyrocketed, people around the world–industrialized and developing countries alike–have begun to be very careful about what price they pay for petrol ('gasoline' in the US) at the pump.High prices effect everyone everywhere, but not equally. Petroleum pricing can have particularly regressive impacts because poorer people tend to spend much more of their disposable income on energy but also because buying power tends to be much less in developing countries. A litre (or gallon) of petrol, therefore, is worth a much greater proportion of the average person's income in Pakistan than in, say, the United States.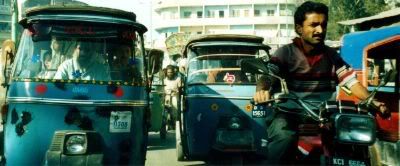 According to The News (1 July, 2006), one litre of 'motor spirit' will cost Rs. 57.70 in July. That means:
1 Litre of Petrol in Pakistan (Rs. 57.70)
3.52 UAE Dirham / 0.95 US Dollars / 1.30 Australian Dollars
0.52 UK Pounds / 0.75 Euros / 3.59 Saudi Riyal
1 Gallol of Petrol in Pakistan (Rs. 218.42)
13.31 UAE Dirham / 3.62 US Dollars / 4.88 Australian Dollars
1.96 UK Pounds / 2.84 Euros / 13.59 Saudi Riyal
So, if you are a Pakistani living abroad, think of what petrol costs in your neighborhood and then consider what it 'really' costs someone in Pakistan–not as a direct conversion, but as a proportion of income. It will be a sobering exercise.