Adil Najam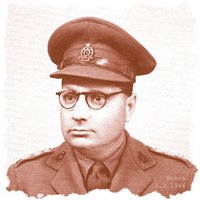 I arrived back in Pakistan early on Friday and, as always happens, have been enjoying good food and frantic conversation ever since. The food I continue to enjoy. The conversations are increasingly disturbing. The palpable disenchatment, but even more than that a sense of despondency – the "we can do nothing" feeling – gets under your skin. And very quickly.
So, I did what I have done ever since I first stumbled upon this audio rendition back last August. I replayed and heard these 85 seconds of Zakintosh reciting his father's wonderful poem.
[Audio:http://www.kidvai.com/windmills/Media/Latee fah.mp3]
For the last many months this little poem has provided me with frequent solace. Turning moments of despondency into a needed dose of introspection. I hope it might do so for our readers too.
If you have not heard it before, you must.
If you have heard it before, its certainly worth another listen.
It takes all of 1 minute and 25 seconds, and as we approach Pakistan Day, March 23, it is well worth hearing again. And again.