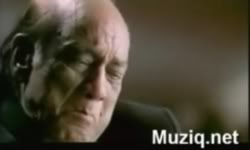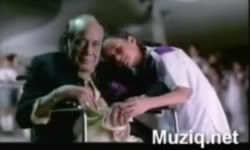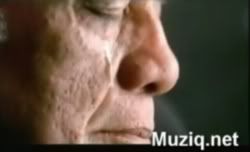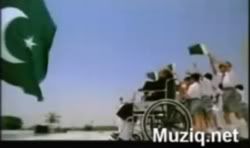 This post really continues from a previous (here) and a future (here) post.
Folloiwing from the earlier ATP post on the new music video on Mehdi Hasan's 'yeh watan tumhara hai,' I just wanted to share a few still images from the music video to show what is making so many of us think of Mehdi Hassan, the grandeur of his music, and his current battle with illness.
Also, given the discussion that started through the comments on the earlier post, and is continued in the next post, I did want to post a sampling of Munir Niazi's poetry. Like Roshan, one of my favorite verses from Munir sahib is this famous Punjabi quatrain:
kujh unj we raawaN aukhiaN sann
kujh gall icch gham da tauq ve see
kujh shehr dey louk ve zalim sann
kujh sanouN marran da souq ve see

Yes, the path I chose was tough to traverse
Yes, there was the noose of grief around my neck
Yes, the citizenry was also so cruel
But, ultimately, we too wanted to get killed
(coloquial for the last line: 'we were suckers for punishment')
I remember when I first came to the US to study, I would often recite this to myself when I wondered why I had left Pakistan at all!
So, let me conclude with two of my favorite Urdu poems from Munir Niazi: 'Mohabbat abb nahiN ho gi' and 'hamesha dair kar daita houN meiN'