Adil Najam
It is both sad and surprising that the NWFP gets such little credit for its cultural and intellectual contributions to contemporary Pakistan despite the immense impact that artists and intellectuals from the NWFP have had.
Of course, the Frontier is not the only part of the country whose contributions get drowned out amidst the (sometimes self-c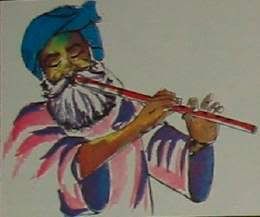 ongratulatory) discourse about Lahore, Karachi and (more recently) Islamabad [as someone who grew up in all three of these wonderful cities – enough, in fact, to consider myself a proud native of all three – I hope I can say this without sounding accusatory]. These cities (especially the first two) have always attracted great talent from elsewhere in the country. They have had the generosity of heart to not only welcome but to embrace all comers; so much so that the new comers become natives and are seen as such.
My point is not to undermine the importance of the more visible centers of artistic and intellectual life, but to express a concern that those who live outside of NWFP can sometimes tend to ignore its contributions.
I hope that our readers will add to this list, but let me name just a few luminaries that come immediately to mind:
That, of course, is just a sampling. One day I hope we will do proper posts on Peshawar and its intellectual and cultural contributions. Right now, I just wanted to get this point off my chest by way of introducing a wonderful music video from Pushto pop music sensation, Rahim Shah.
Long-time readers would remember that we did a short post on Rahim Shah in early July (here), which features a hilarious video where someone had dubbed a Rahim Shah song onto a Michael Jackson video (here). if you have not seen it, I would recommend doing so. After looking at the video, do listen to the song without looking at the video… it is catchy and you can see why Rahim Shah has become such a Pushto pop phenomenon.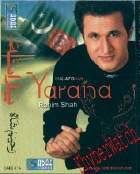 He is, in fact, part of a minor revolution going on in Pakistan in pop-music in regional languages. Rahim Shah is the central figure in Pushto pop music today and also has a number of hits in Urdu, especially including Jhoola. In fact, he has been singing also in Punjabi and Sindhi and his Punjabi song Tairay ishq nay has also done very well.
A colleague working in Kabul tells me that he is an equally big sensation across the border in Afghanistan. This particular video is a good reason why. I have been mesmerized by the music and video for the last many weeks. You do not need to know the exact words to understand the meaning; it is a classical tale of love. I beleive it is in Dari (or is it Farsi?). The words should mostly be familiar not just to Pushto-speakers but also those who understand any Persian. The theme should be familiar to everyone everywhere. Enjoy:

Especially given the headlines of the last many weeks, this song is also politically poignant. It is a love story of a Pakistani man and an Afghan woman. See especially the last scene with the exchange of flags. The Pak-Afghan theme is a common focus in a bunch of Rahim Shah songs. I hope this his people-to-people music diplomacy turns out to be more successful than efforts (or lack thereof) from official channels on the two sides.