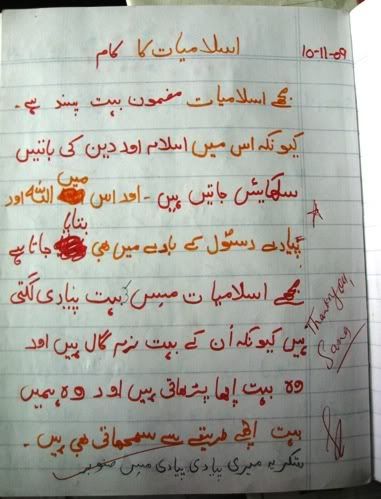 Few days ago my niece who is in class two, was showing me her school work. As I was going through her notebook I found following text on the first page. I started reading it and as I reached the bottom half of the page, it floored me with laughter. For our English readership: The first four lines of the text talk about the religion and the God but from 5th line onwards the text goes like this.
I like my Islamiat miss (lady teacher) very much because she has very soft cheeks and she teaches very well. She also make us understand the suject very well. Thank you my lovely lovely Miss Sanobar.
Miss Sanobar's remarks can be read in red in the right hand column.