Adil Najam
We have had some fascinating discussions about on ATP about buildings and architecture. A few days ago Pervaiz Munir Alvi took us through a tour of Pakistan's architectural history (here). His concern about architectural neglect was not unsimilar to that expressed by Raza Rumi (here) and SAJ Shirazi (here) earlier. Earlier we have looked in detail at the architectural legacies of various cities, including Lahore (also here), Karachi (also here), Multan and, of course, had spirited discussions about the new '7-star' hotel – The Centaurus – being built in Islamabad (here and here).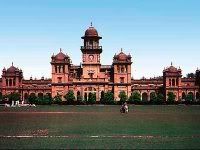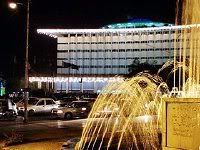 The discussion has been rich and many have already identified what their favorite buildings in Pakistan are. Maybe we should invite others to also join the discussion identify structures that 'do it' for them.
What are your architectural preferences? Which buildings in Pakistan do you find aesthetically pleasing? Which would you consider most emblematic of Pakistan and 'Pakistaniat'? In short,
what is/are your favorite buildings in Pakistan?
And, always, why?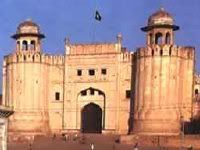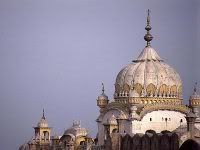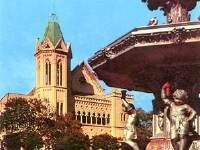 We don't need any rules, but a few guidelines; if I may.
You can name any building that you want, as long as it is in Pakistan and that actually exists (sorry, Centaurus does not count; not yet!).
It does not matter if it was built before or after 1947, as long as it still exists.
I expect that a lot of the entries will be commemorative structures (mousuleums, monuments, etc.). That is to be expected. I woudl love to also hear about which functional buildings (hotels, office towers, bridges, etc.) you find most fascinating.
Do please also tell us why you like a particualr building (that is much more interesting than you telling us why you do not like someone else's choice!). If you have any interesting information about the building, do please share.
We hope to eventually turn this into a running list of "ATP Reader's Choice," so please do ask your friends who are interested in such issues to also come and post their choices here.