Adil Najam
With Christmas just a few days away, churches around the world, including in Pakistan, are decked for the festive season. We wish all our Christian friends a Happy Christmas.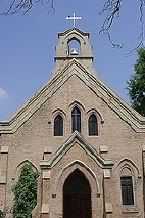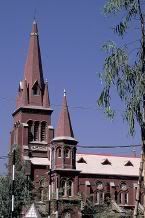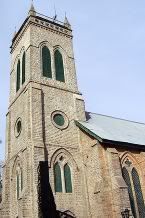 We were originally going to design a little ATP Christmas Card and put it up here (like Pakistani newspapers do). Instead, we thought, it better to make this into a little tour of Pakistani churches and turn it into an ATP Photo-Quiz (it has been a while since the last one). This also gives us an opportunity to write about Christian Churches in Pakistan, having written in the past about a Hindu Mandir and Sikh Gurdwara.
There are literally hundreds and hundreds of churches spread all over Pakistan, where ever Christian communities have lived in the past or now live. Here we present you with pictures of 15 of them organized into three clusters of 3, 6 and 6). How many of these Pakistani churches can you identify by name and location? And what additional information or stories do you have about them.
My own sense is that no reader would be able to identify all of them on sight, largely because they are from all over the country (Hint #1). I certainly could not have. A little Internet snooping would, of course, get you to most of them (Hint #2). And that would be perfectly fine (and educational). But before you do that, do try to see which ones you can identify immediately; I could identify 6 for sure and 2 more 'probably.'
The top cluster (above) has three famous Pakistani churches all in the North of the country (Hint #3).
The middle cluster (below) has six more Pakistani churches all in built in classical church architectural styles and all going back to the British days (Hint #4). These include some of the most famous and largest churches in Pakistan (Hint #5) and include some Cathedrals (Hint #6).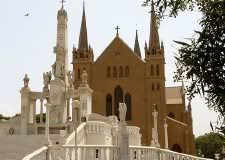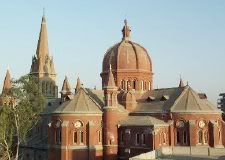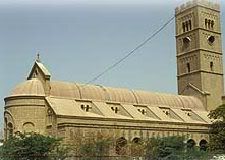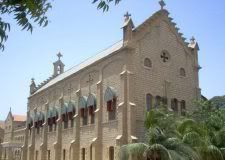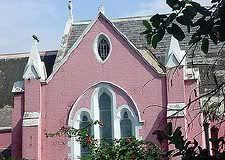 Many of the grandest churches in Pakistan were built during the British days, but contrary to popular belief most functional churches have been built in the last 50 years, are fairly small, and often in smaller towns with local congregations. Their architectures vary (much like the architectures of mosques in Europe and North America) by affluence and spirit of architectural innovation amongst the community.
The bottom cluster (below) have six more Pakistani churches with more innovative architectural styles. The first two are pre-independence (Hint #7), the remaining four much more recent (Hint #8).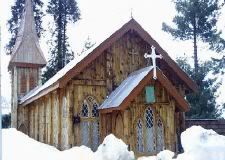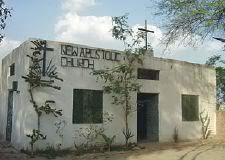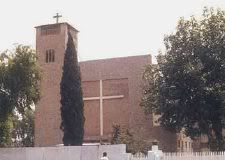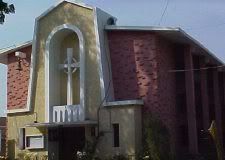 The city most represented in these 15 pictures is Karachi (Hint #9), although I suspect there are as many – if not more – churches in Lahore; but I may be wrong. I should also add that although there is a large diversity of functional churches operational in Pakistan, at least two of the churches featured here were recently the subject of cowardly acts of violence and displays of religious intolerance (Hint #10) that I, as a Pakistani, am deeply shamed by.
Photo credits will be added later with answers.