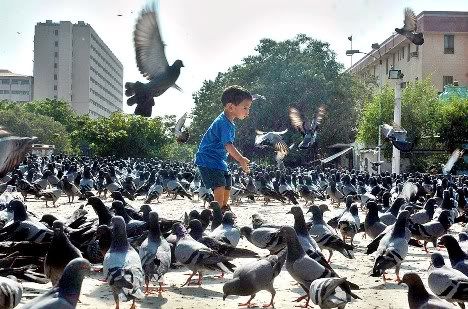 In the photo above, a small boy is seen feeding a colony of pigeons near the Sindh Secretariat, Karachi.
Photo is taken on October 4, 2008 and is courtesy of Syed Abbas Mehdi.
When I first saw the photo, the sheer number of pigeons reminded me of Alfred Hitchcock's 1963 movie called The Birds. Photo to the right is a scene from the movie 'Birds'.
ATP's Related Post: A crow on a Pakistani Street.