Last week I made this spicy aaloo cholay chaat (potato-beans-spices-mixture) for my office mates. It proved to be a huge local success. Now for the benefit of larger society, I am giving away the recipe'. I am also providing photos for the agnostics. What more should I say in its praise; it only takes five minutes to make; hence the title – 5 minti chaat.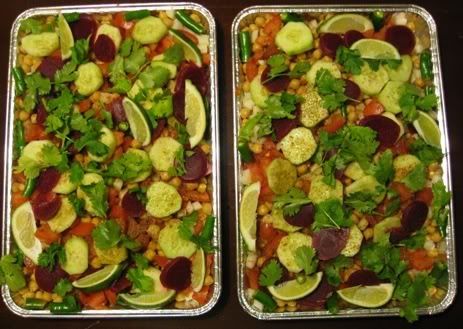 Before going further I want to 'gosh-e-guzaar' (i.e. say) this sher to you:
hum bhi muNh mein zubaaN rakhte haiN
kaash poocho ke zaaiqa kia hai

Ingredients:
1) Shan Chaat masala – Produce of Pakistan: 1 is enough!
2) Cans of boiled Garbanzo beans: 2 minimum
3) Can of diced and boiled Potatoes: 1 minimum – always maintain 2:1 ratio with beans.
4) Cucumber: 1 Maximum, otherwise Chaat will become salad and you'll complain.
5) Can of Sliced Beet Root (chuqandar): 1 maximum.
6) Green chillis: 5 -remove the seeds please. Then cut cut.
7) Cilantro: 100 leaves – don't count them – just guess! Hint: A fist full of cilantro is usually 100 leaves.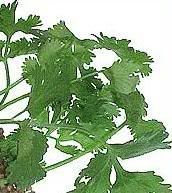 8) Lime: hasb-e-zaaiqa (as many as you can handle)
9) Green Olives: hasb-e-taufeeq (as many as you can afford) – I didn't use any.
10) Tomatoes: 1 minimum and 6 maximum. Using less than minimum tomatoes will make your chaat taste like dry hummus and more than 6 will make it taste like V8 vegetable juice.
Notes on Ingredients:
(1) Garbanzo beans can be replaced with chick peas OR kabuli channay OR 'black beans' OR white skin beans (sufaid chilkay walay channay)
(2) Some times Chuqandar is also fondly called as Chuqandar-e-Azam (i.e. The Greatest Chuqandar). This is in rhyme with other historical greats like Sikandar-e-Azam (Alexander the Great) and Mughal-e-Azam (Emperor Akbar).
The Recipe':
Ok here we go. Ladies and Gentlemen, start your stop watches!
Minute ZERO:
Gather all ingredients on a shelf.
Minute ONE:
Cut lime and Green Chillies.
Open the packet of Shan Chaat masala and then leave it open.
Minute TWO: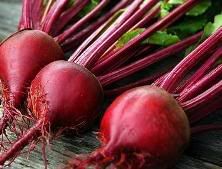 Open the can of Garbanzo beans
Open the can of Potatoes
Open the can of chuqandar-e-Azam. Please make sure to drain the bright violet-red juice that comes with chuqandar-e-Azam's can. This color is very strong and if not drained first, it will end up dyeing or staining your whole chaat and you'll be left wondering:
ye dagh dagh ujaala, ye shab guzeeda sehr
woh intazaar tha jis ka ye woh sehr to nahiN
Don't do anything with Green Olives – I've decided not to use them.
Minute THREE:
Cut cucumbur into thin slices – removing skin of cucumber first will help in inproving the taste.
Cut Tomatoes into slices.
Minute FOUR – Seconds 1-30:
Pour the already opened cans of beans, potatoes in a tray.
Throw in the cut pieces of Green Chilli and tomatoes.
Sprinkle Chaat Masala on the mixture.
Sprinkle Lime juice in the mixture.
Put Chaos Theory to Work For You:
Now create full-fledge afra-tafri (chaos) in the salad tray with your WASHED bare hands. While going choatic with hands in the tray, also keep saying 'hala lala – hala lala' under your breath. It helps in getting the rhythm right. According to Chaos theory, seemingly small and unrelated events (like mixing salad with bare hands) can significantly affect the outcome of unrelated events. (i.e. chat masala, lime juice and other ingredients will end up mixing almost homogenously). After thirty seconds, stop creating chaos in the tray. After all there is some method to this madness. The chaat should now be evolving into its final shape.
Minute FOUR – Seconds 31-60:
Throw 100 cilantro leaves all around the chaat tray. Try to spread them wisely and evenly.
Green Olives – Just ignore. As I said above, I've decided not to use them. Save them for future.
Minute FIVE
Take one whole minute to strategically place the pieces of chuqandar-e-Azam slices along the tray. The red color of beet root slices will give striking color contrast to the green of cilantro and it will make your chaat look extra appertizing.
Turn off your stop watches now.
Now WHAT?
ae lo !!…mazay daar 5-minti chaat tayyar hai (5-minute delicious Chaat is ready). But before you attack it, bring out your cameras and take photo of what you just prepared. Now with a sound of a KRICH (old analog Camera) or a melodious CLICK (in case of Digital Camera) take a photo. Then say bismillah and enjoy eating.
I also took following photo of the masterpiece I created with above recipe':
Before ending, I must say the recipe' above is legitimate. 'aazmaaish shart hai' (You must try to believe). Please let us know of your experience OR share your recipe's of Chaat with us in the comments section below. Now let me close this recipe' with a dua:
ya-rab meray naseeb meiN rizq-e-halal de
khaane ko qorma aur khilaane ko chaat de
ATP's Other Food Posts:
1. Curry in a Hurry
2. Made in China: Samosa and paraatha
3. Omelet Recipe' Pakistan Style
4. ATPs best Pakistani food outside Pakistan
5. Bihari kabab and the Runaway Chicken
6. daal-roti in Taiwan