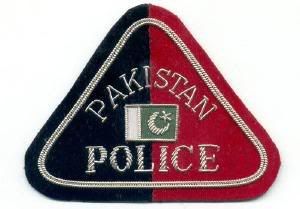 Adil Najam
Regular ATP readers know of my fascination with police cops – or 'Tullas' as we affectionately call them (here, here, and here; interesting pictures all, I promise).
Today, however, we write about cops doing their job right. Both in terms of nabbing those who do wrong and of encouraging others to do what is right. Excerpts from the APP story that appeared in Dawn (16 October, 2006) and elsewhere today:
ISLAMABAD: Senior Superintendent Police (traffic) Sultan Azam Temuri said here on Sunday that 149 VIPs have been fined over violation of traffic rules [in Islamabad] during the last seven months, among them were 50 federal ministers, 57 MNAs, 18 senators, 15 secretaries and nine provincial ministers. In an interview the SSP said that the efforts of Islamabad Traffic Police (ITP) to ensure safe road environment are bringing fruitful results with more sense of responsibility now among road users and also a significant decrease in the accident rate.

He said about 139 persons died in 111 fatal accidents from January 1 to October 15 last year while during the same period this year, 101 persons died in 79 accidents. "Effective and prompt measures have helped bring down the fatal and non-fatal road accidents drastically,� the SSP added. He said that night vision cameras have been installed recently at different locations in the capital which have effectively reduced the accident ratio at night as compared to the past.

…More than 24,000 persons, including students of schools, colleges, universities, government employees and hospital staff have been imparted education about traffic rules during last seven months. He said education team comprising one lady inspector, two assistant sub-inspectors and three lady constables visit various institutions for the purpose of imparting traffic education.The SSP said that traffic police issued 255,805 challan tickets during this year over violation of traffic rules while fine amount collected was Rs. 53,789,600. Most of the challan tickets were issued on signal light violation, driving without helmet and failure to yield the right of way to other vehicle.
By the way, we at ATP have written about Sultan Azam temuri before (here) and I actually went to school with. I write about him, however, not because I know him but because he knows what his job really is and he seems to know how to do it.