Muhammad Rizwan
The advent of winter season in Pakistan invariably brings the spate of marriage ceremonies along. It provides a little respite to the people from sweltering heat that entices them to put their wedding occasions mostly in time slot that begins from the start of winter season till it ends.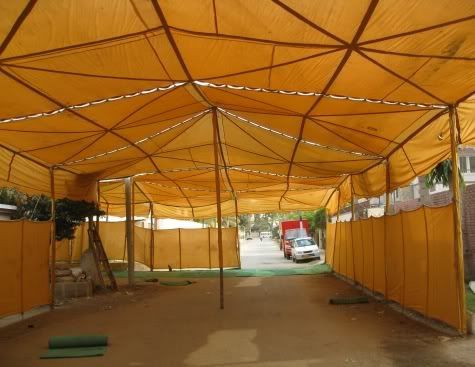 The winter season has very much arrived in Pakistan. Therefore, the marriages are happening in every nook and cranny. Such celebrations on one hand bring the tidings of happiness for the newly married couples and their families on the other hand become cause of inconvenience for other people in a great deal.
People are used to put the roads and streets closed by erecting weddings tents in middle of the roads and streets without even considering how much it would cause trouble for the flow of traffic. Sometimes, it is also not kept in mind that either any alternative route is available for the flow of traffic or not. The blockages like such create great inconvenience for commuters, motorists and pedestrians. The pegs which are used to tie the ropes of tent in order to provide the support are dug down and left unmarked in middle of the roads. These pegs at times become reason of fatal injuries for the pedestrians and bursting of tires of vehicles as they are hardly visible in evening. The decorative electric appliances which are used to illuminate the streets and homes are put on main source of electricity bypassing the electricity meters. This also increases the line loses for the electricity provider.
This practice is quite evident in small cities and towns as compared to be observed in big and developed cites. Peoples perhaps do not find any better option except to celebrate their occasion in streets and roads. The reasons could be anything but it creates lots of inconvenience for the general public. When roads are put to block, the traffic has to be diverted through alternative routes. The streets get clogged with the outburst of traffic as they are not designed to accommodate the load of traffic. This turns out as a huge traffic jam for hours. Many ambulances are seemed to be screaming out in traffic jams as they do not find any way to make headway.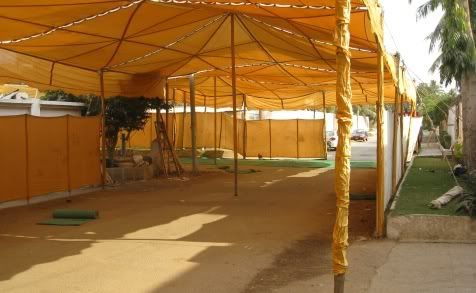 This delay often proves terminal for the patient lying inside. The outlanders get late in reaching their destinations as they are less familiar with the alternative routes. This creates a scene of commotion and nuisance for the general public.
As a society we should not enjoy the joys over the pain of others. The celebrators should be mindful about the people's convenience while celebrating the occasions of their loved ones. If setting up the occasion in street or road is so inevitable then we should arrange a set up in such a fashion that it would not obstruct the flow of traffic.
The authorities should also take notice of such practices and clampdown such happenings which causing great trouble for the public at large.