na bhindi hai na tinda hai
jaan buhat sharminda hai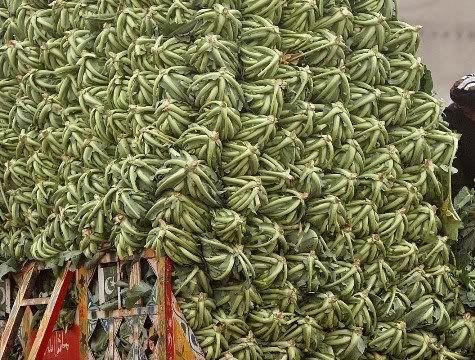 What is it?

The photo here shows a tractor-trolley full of a seasonal crop brought to Lahore for sale. From the post title I've already given you two hints that it is neither bhindi (okra) nor tinda (English word for 'tinda' is unknown to me). So what else could it be? Answer to this quiz has been revealed in comments section below under my name.
Photo Credits: Rana Imran.