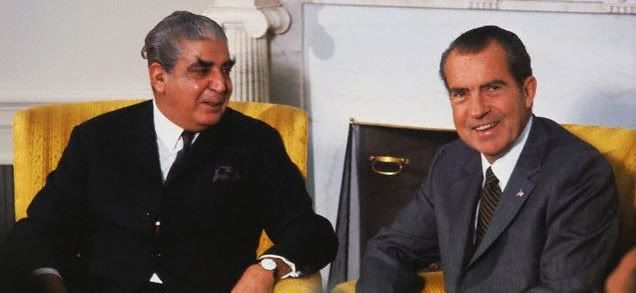 Adil Najam
Can you recognize this man? No, not Nixon, the other guy. The one to the left.
I imagine that most of you can. But still, do tell me. In case you cannot, here is another picture of him.
I wanted to get us going with an easy picture on what I hope will be a somewhat regular feature of guessing who or what is in the picture. Feel free to share your thoughts on the person if you wish.
[P.S. I know, this is a sly way of checking if anyone is even reading this thing, and finding it useful enough to merit a response. But keeping this blog going is taking a lot of time, and I would like some indication from the readers that its worth the effort; that there are at least a few who are not just visiting but willing to actively engage in the discussions. Thanks.]