Adil Najam
More than 10,000 Sikh yatrees from India, Europe and North America converged on Nankana Sahib on Sunday to celebrate the 538th birth anniversary of Guru Nanak, the founder of the Sikh religion, and the first of its ten Gurus. This was reportedly the largest Sikh gathering at Nankana Sahib since 1947.
Earlier in the week about 4000 pilgrims from India had arrived in Lahore on the train Samjhota Express to participate in the celebrations. Others arrived at Janam Isthan by the Amritsar-Nankana Punj Aab bus service. The pilgrims arrived at the Sacha Soda Gurdawara in 125 buses on Saturday morning and returned to Janam Isthan in the evening.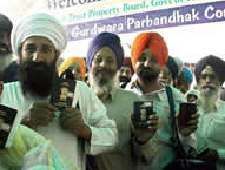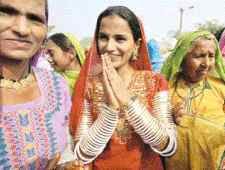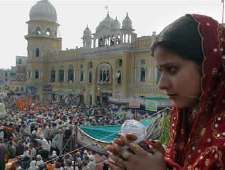 According to Amir Mir, writing in Gulf News (6 November, 2006):
Nankana Sahib, a sacred city for the Sikhs and located in the Pakistani province of Punjab, has come to life as nearly 10,000 Sikh pilgrims from India, Europe and America are attending the birth anniversary celebrations of Guru Nanak. According to the chairman of the Pakistan Gurdwara Parbhandak Committee (PGPC) Sardar Mustan Singh… in an unprecedented gesture of goodwill, the Pakistan government had issued visas to more than 10,000 Sikh pilgrims from India, Europe and America to visit Pakistan and participate in the three-day celebrations of the birth anniversary of the founder of the Sikh religion, Guru Nanak.

Sardar Mustan Singh said that free food is being provided to all the Sikh pilgrims and they have been provided accommodation by the Punjab government close to the Gurdwara Janam Asthan, the birthplace of Guru Nanak. The markets of Nankana Sahib have been specially decorated and special stalls were set up to feature traditional food and apparel and books and cassettes on Punjabi poetry and the Sikh religion.
Sikhs in other parts of Pakistan (see here for earlier post) also celebrated the occasion. For example, in Karachi, according to The News, "a large number of Sikh community members got together at Rama Sawami Temple, which is situated at M A Jinnah and performed their religious rituals there and at some other places like Ranchor Line and Kikri Ground."