Multan College Of Arts (Bahauddin Zakaria University) held its first art exhibition on the 21st of Feb 2009.
Ammajee Development Organization was one of the primary sponsors of the thesis show . The primary guests and general participants praised and appreciated the young artists for their spontaneous creativity and expression.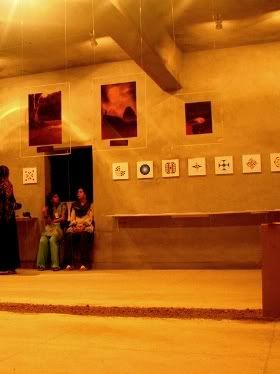 The artworks included graphic design , sculptures and oil paintings that focused on the culture and the heritage of Multan . The art pieces were commendable given that their creators were fresh university graduates who seemed to be grounded with their culture. Dr Zafrullah (V-C) said the students had done a great job and every art piece depicted maturity of work and professionalism.
A very large number of art lovers turned out to attend the show and people from all walks of life kept pouring in after the opening.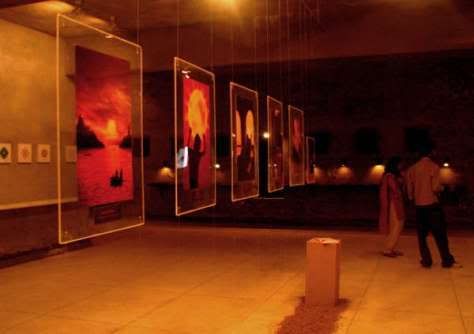 Dr Zafrullah was very thankful to Ammajee Development Organization for all the effort it had put in to hold / sponsor the show.
The most appreciated work was produced by a student from the design department Umair Iqbal, his work was based on Ten Legends Of Multan and the presentation was done by showing the visuals of these legends . His idea of getting a book published was very well appreciated by the visitors and faculty members.
On 3rd of March 2009, Ms Tina Sani was invited to close the show officially . She was very impressed by the work of the students and pledged to be a suporter MCA/ADO.
This has been a cross post from ADO Pakistan's website here