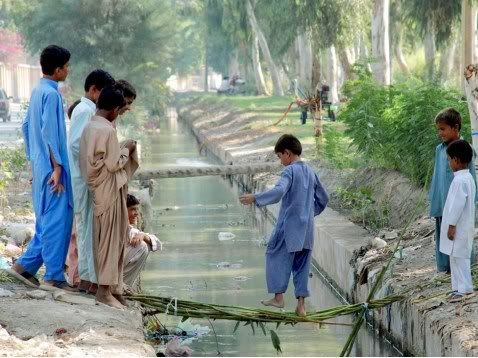 A young boy in is seen here trying to cross a bridge made out of bending green branches knotted together. The bridge is built on raw sewage drain.
A mis-step by the boy can cause more than physical damage. Note the smiling tamaash-been (spectators) on both sides.
The photo was taken in Larkana on October 2, 2009.
Photo Credits: Nadeem Akhtar at Associated Press of Pakistan.