Shabina Mustafa has the true fighting spirit.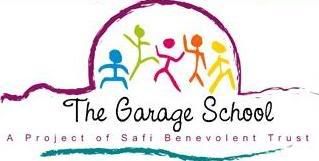 She is waging a struggle against the forces of anarchy with her deep love and caring for the children of domestic workers from her neighborhood. And she is winning. She has reclaimed one community from the darkness of despair. And she is setting her eyes on more. All this and not a single shot was fired, nor a fist was thrown nor an unkind word spoken. He love for her children pulled in support from unexpected sources.
Her husband Flight Lieutenant Syed Safi Mustafa (S.J.) went missing in action in East Pakistan in 1971. Shabina was 20 years old back then. He left behind a two month old son, who Shabina dedicated a good part of her life raising to be a productive contributing citizen. Zain Mustafa is now a well known interior designer in Dubai.
In 1999 a maid's daughter from Shabina's building was denied admission in a sewing school because she could not read or write. That rejection prompted Shabina to open a school in her garage for all the servants' kids from the neighborhood and Garage School was born. They have turned this small space into an oasis of learning. Not just the alphabet but, taur (grooming), tareeqa (approach), tarbiyat (training), taleem (education), and tareeqi (progress). These are the foundations of her teaching philosophy.
Ten years later the school has over 200 kids from Muslim, Christian, Hindu and Sikh families in Karachi. Garage schools is their home where they celebrate their birthdays and religious festivals, get an annual medical check up and vaccinations. They get free education, uniforms, books and stationary. They also receive biscuits, milk, boiled eggs and vitamins to ensure nourishment for body and mind. They are taught tolerance and respect of all religions. They are provided social counselling to help instill confidence and feel proud of who they are and what they are aiming to achieve.
An adult literacy program is also being run in the evening on schools premises to teach basic Urdu, English and Math skills to parents and older siblings of garage school pupils. In addition, there is a four year adult literacy program to grade 10.
Six of her students are studying beauty courses with the aim of getting a job with a salon in Karachi. Another eight boys are learning carpentry. About 42 kids have left to join better schools, many still supported by their alma mater. Another four are awaiting their matric results before they join Indus Motors after passing the entrance test.
Shabina's next wish is to move the school to larger premises with more facilities and a playground. She is already working on making it a reality with her trademark zeal and energy.
There is something unique about Shabina's effort. It is an effort that started on very meagre resources. Something within the reach of most middle class families. She took care of her responsibilities to her family, i.e., her son and with her son's support started a venture that is starting to bear fruit in abundance. She is a source of inspiration for many. Her's is a model that can be copied by anyone who prefers making an effort no matter how small, to sitting on the sideline. She seized on a set back for one of the kids in her community and made that the launching pad for an enduring tree that will shade and nurture many for many years to come. With a little luck, her enterprise will grow and more people will imitate her.
This is one phenomenon that has the potential to spread like wild fire, and that would be entirely welcome. There are very few impediments to it other than personal resolve. The catching on of this phenomenon will be a clear indication that the silent minority has elected to act and take control of their and their country's destiny..
Shabina has identified an arena where almost everyone can flex their resolve and make a solid contribution to progress of education and tolerance in our society. Most importantly, it is a small beacon of hope, but when it is particularly dark and silent, the flickering flame of a tiny little candle can be seen for miles. No doubt, enough of these tiny islands of light can light up the entire country.
More information, including on how to donate to The Garage School, here.