Adil Najam
Given all the discussion about cricket and Islam (here), sooner or later we will come to beards and cricket and whether beards of a certain length or style are 'religiously intimidating' for some (related story here).
I thought I would pre-empt the discussion by sharing some images of a few 'great beards' of cricket. Readers are, of course, welcome to add to the list. You can also look into Joshua Bartlett's blog to get more information about men's grooming and the products often used for it.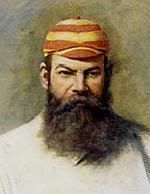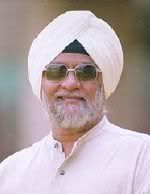 one of the greatest beard belongs to someone who is generally considered to be the greatest cricketer of all times:
W.G. Grace – the Grand Old Man of Cricket
. He and his beard are, in fact, is so grand that they deserve more than one photograph here. Indeed, they all do.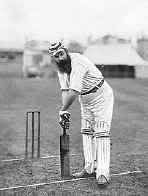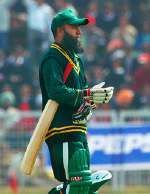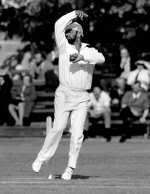 Of course, the row is going to be not just about any beard, but about 'Islamic' beards (as if facial hair have religion!).
For that it seems to me that the obvious choice is one of Pakistan's most graceful batsmen ever (and that is saying something!) Saeed Anwar. He is also generally considered a mentor to many of the more religiously inclined players in the current Pakistan team.
His, however, is not the only set of religiously motivated set of facial hair to adorn cricketing fields. One of my all-time favorite cricketers and all-time favorite famous persons is former Indian Captain Bishen Singh Bedi. His fine-looking facial hair and head-dress – and of many others – were also clearly religiously-motivated and a constant expression of his faith.
By way of disclosure I should add that I occasionally sprout facial hair of my own but am mostly clean-shaven. But as a deep and committed adherent of people's right of expression (how can a blogger not be that!) I stand committed to defend people's right to facial hair, whether they are grown for stylistic elegance or religious expression.