Adil Najam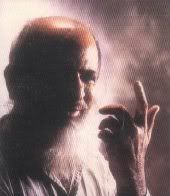 Hassan Abbas from WatanDost just alerted me to this most deplorable and shocking news. According to the Daily Times:
Renowned social worker Abdul Sattar Edhi was interrogated by US immigration officials at the JF Kennedy Airport in New York, who also seized his passport and other documents, a private TV channel reported on Monday. Edhi told Geo News that US immigration officials had questioned him for eight hours at the airport. "They asked me why I don't reside permanently in the US despite having a green card," he said. "I told them that I'm a social worker and I have to travel extensively around the world, and so cannot live there permanently," he added.
Edhi said he had faced the same behaviour from US immigration officials when he visited America in June last year. According to Geo News, the immigration officials allowed him to leave following the intervention of Pakistani officials, but did not return his passport and other documents. Edhi said the US officials, through a letter, had also asked him to appear in court for a hearing on February 20. Separately, talking to News One television channel, Edhi said US authorities apparently wanted to hinder his social work. He said he, his wife and their granddaughter had been living in a small room for the last month as the US authorities were refusing to return his passport.
In an earlier news story, Dawn had reported:
US authorities have threatened Pakistan's most respected citizen Abdul Sattar Edhi with deportation, he said. "I just received a telephone call from someone, telling me that I am being deported," Mr Edhi, who is now in New York told Dawn. He said he was stopped at the airport in London when he tried to board a plane for New York on Jan 8.

Mr Edhi then contacted the US Embassy in London who gave him a letter which allowed him to proceed to New York. The letter also advised him to see US authorities on Feb 18 to clear whatever misunderstandings they may have about him. Mr Edhi arrived in New York on Jan 9 and was detained at the airport for eight hours. "They were questioning me why I look the way I look," said Mr Edhi who has a long beard and always wears traditional Pakistani dress along with a traditional cap.

"They also wanted to know why I visit the United States so regularly," he said. "I told them I am a social worker. What else I do? I only do social work," said Mr Edhi who has branches of his trust in several US cities. "If they do not let me work here, I will work somewhere else."
ATP know of my reveration – aqeedat – for the amazing humanitarian work that Abdul Sattar Edhi does (also see here, here and here).
Indeed, this admiration is shared not only by many other Pakistanis but by so many around the world who follow daily miracles that Edhi Foundation performs in some of the most telling places in the world. A look at the over 250 comments on my post about him which suggested that he should be awarded the Nobel Peace Prize is testimony to this admiration, indeed devotion.
Here are excerpts from what I had written then; events since then have again highlighted just how important a human treasure he is not just to Pakistan but to the world:
Here is a man who has dedicated his whole life to serving the most marginalized and the most wretched in society. The destitutes, the mentally ill, corpses left by the roadside, children abandoned at his doorsteps, women kicked out by their families. When there is no one to go to, there is always Edhi Sahib to go to.

As importantly, he has done this – in his words – 'wholesale'. He has single handedly built – literally by begging – a social services structure at a national scale. Bigger than what governments have. He has never taken a ruppee as salary himself. He lives in a two room apartment that most middle class Pakistanis would not call home and he oversees the largest ambulance network in the world, now with airplanes and helicopters, a multi-million dollar enterprise of relief, of goodwill, and of humanitarianism. If he does not deserve the Nobel Award, I do not know who does.
The Nobel Peace Prize has not come yet. But this humiliation has. Deplorable.