A business in Malir, Saudabad (Karachi) is selling working Computers by weight. The ad guarantees Pentium IV microprocessor PCs available in 10 or 15 kilogram versions.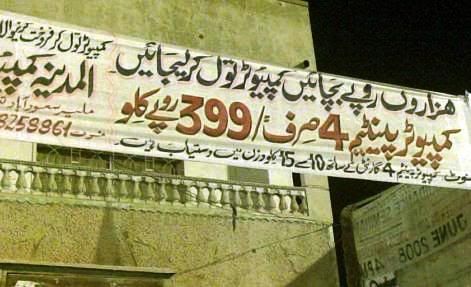 The first line of the ad reads:
save thousands of rupees. Buy computers by weight
Main text in red reads:
Pentium IV Computers (available) at Rupees 399 [approx. US$6] per kilogram only
Does it show abundance of PC hardware in Pakistan? or is the country fast becoming a dumping ground for old PCs from rest of the world.





Photo Credits: Ahmed at Flickr.com. This photo also appears in Karachi Metroblogs.