Altamash Mir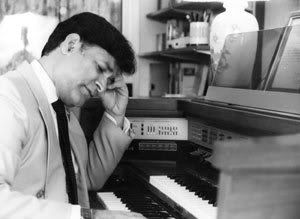 Sohail Rana is the son of renowned poet Rana Akbar Abadi. Young Sohail started showing interested in the arts at a very early age, first in painting and then in music, which he took up as his love and profession.
His first break came in 1962, when he was appointed as a composer in Radio Pakistan and also began composing in EMI. After that he did his first musical score and song for the movie Jab Say Dekha Hai Tumhain. The songs from this movie instantly topped the charts and proved to be a stepping stone in Sohail Rana's brilliant career. Great film productions like Arman gave Sohail the opportunity to maximize his musical talents by embedding his fresh style of music and turning and twisting the mood of the entire movie.\
The video above is of one of Sohail Rana's – and Pakistan film industry's – greatest hits ever. The forever green 'Akailey na jaana.' The video below is a recent rendition of the same, with Sohail Rana conducting the music in Geo TV's tribute show for him:
Sohail Rana understood the power of music and the effect it has on people. During the 60's he observed that Western music was taking Pakistan by storm and people were beginning to forget the native folk music of the land.
During this period, in addition to doing music for films, he flexed his muscles as a composer and started working on private records such as Folk tunes of Pakistan, Shahbaz Qalandar and Khyber Mail. Many songs from these albums are still admired and re-performed by modern bands.
Listen to some wonderful instrumental tunes from 'Khyber Mail', here: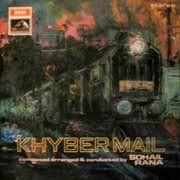 Harvest Time:
[audio:http://media.odeo.com/5/3/3/harvest.mp3]
Cobra Away:
[audio:http://media.odeo.com/0/4/6/cobraway.mp3]
Saat Maatray:
[audio:http://media.odeo.com/0/2/0/saat_maatray.mp 3]
To accomplish his goal of fusing together the modern music with folk melodies, he started a show on PTV in 1968 called Kaliyon ki Mala. He would take this opportunity to not only introduce traditional music to Pakistani kids but to also teach them about music. Kaliyon ki Mala stayed alive up until mid 80s under different names such as Sung Sung Chalein. In all these years of teaching youngsters to sing and understand music, Sohail Rana produced some of the most popular artists not only for Pakistan, but all of South Asia. He composed over 2000 songs for the childrens musical show.
Mr. Rana has received the prestigious Presidential Award the Pride of Performance, The Nigar Award for film Arman, Gold Discs from EMI for the vinyl album, Khyber Mail and the United Nations Peace Messenger Award, conferred on him, at the United Nations in New York in 1987.
Sohail Rana's achievements in music are uncomparable to his triumph in causing rippling changes in the Pakistani society, where musicians and music were looked down upon and impermissible in the middle class. Overall, Mr. Rana has achieved what most people dare not dream in their entire lives. Sohail Rana now resides in Canada, runs a music school and is busy composing symphonies. His passion for music lives on and perhaps the best is yet to come, Inshallah!!!
Some of his best film work:
Ye khushi ajab khushi hai
Jab say deikha hai tumhain, dil ka ajab Aalam hai
Ko-Ko-Korina
Saye ki talab karney walo
Akele na jana,
Bay taab ho udhar tum
Jab pyar mein do dil miltay hain
Meri Qismet bata, hai meri kya kheta
Mujhay tum say mohabbat hai
Ik naye maur pay
Aye mere zindigi aye meray hum safar
Do akhian, ye do sakhian
Wada karo milo gey
Raatain theen chandni
Aashiyaan jal gaya
Hai bay qarar tamanna
Tujh jaisa dagha baaz
Bansiri bajanay walay
Aaj janay ki zid na karo
Dheeray, dheeray paoon rakh gori
Some of his other great songs:
Sohni dharti
Sung sung chaltay rehna
Dosti aisa nata
Shawa bhy shawa
Jeeway Pakistan
Mein bhee Pakistan hoon
Allah Akbar
Some of the Artists that he introduced:
Mohammad Ali Shehki; Habib Wali Mohammad; Amjad Hussain; Alamgir; Mona Sisters; Benjamin sisters; Nazia Hasan/Zohaib Hasan; Afshan Ahmed; Anwar Ibrahim; Fatima Jaffery; Adnan Sami Khan; Hadiqa Kiyani
Acknowledgement: The wonderfully informative essay of Sohail Rana by Anis Ahmad Shakur (here); also see updates where he is now and what he is doing here and here.
This is a re-post from original posted at ATP in October 2006 (videos added).