Following are the two photos of River Indus at Kotri barrage – taken approximately a year apart. In the first photo you can see people walking on the dry Indus bed and second photo is from 2 days ago where the whole barrage structure is under threat due to super flood here.
(1) June 29, 2009 This photo was part of our post on the Indus Day in 2010 where we wrote about depleting Water Resources of Pakistan. Today this photo seems so unreal!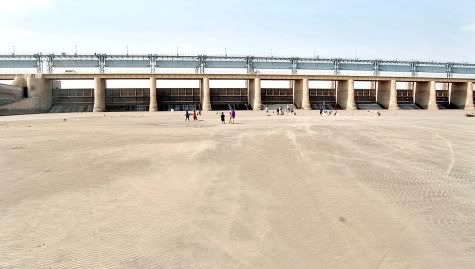 (2) August 25, 2010. Note the tags with our post today as well as the post on Indus Day are 'environment' and 'disasters' but within 6 months the disaster has menifested itself in such a starkly opposite form.